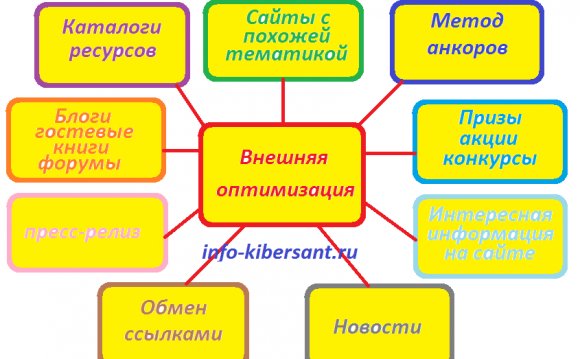 External Optimization Of The Site
The external optimization of the site is now a critical factor in the success of any resource on the network. In fact, the objective of optimization is to refer to its site with other resources. And the more the references are, the better for you. Why?
The link to the site is the same recommendation. And the more your website is recommended, the higher its credibility for search systems. But the recommendations can be different. For example, the best result is references to trust areas, unilateral, i.e. when your website is simply referred to, without reference, etc.
Now we'll talk about how to get references to the site.
Registration in website catalogues. Some time ago, a site run on a vast number of catalogues (up to 10,000) was a prerequisite for external optimization of the site and produced good results. Most often, the site was automatically registered using different programmes. But at this point, this way of obtaining references is not effective even and may result in a reversal of the site, since search engines do not trust such donors. It is more efficient to find dozens of "living" catalogues, write some unique site descriptions and hand-deliver them in catalogues.
Publication of articles on thematic resources. Working and one of the most efficient external optimization techniques. Today, there are many sites ready to host your unique article (!) with reference. Such resources can be found through special exchanges. The cost of the articles depends on the subject, quality of the site, age of resource, attendance and other indicators. It is also possible to find articles on which materials can be placed entirely free of charge.
It should be noted that any such site has a modality, that is, the article should be not only unique but also readable, interesting to the user.
Press releases♪ The principle of the method is the same as in the publication of the articles. The main difference is the form of an article, a press release that necessarily requires an information leash, and the structure of the article should be somewhat different.
Forums, guest books, blogs. For registration, select only thematic forums for your website and leave comments there. Most often, your website is a user name. It is worth noting that if comments are to be truly useful to people, then the reference to your site will be a long time for work. This way of finding optimization is free (if, of course, you do it on your own).
You'll have to pay a certain amount of money for postal, pay-for-pay reviews, but this will have a significant impact.
Share this Post