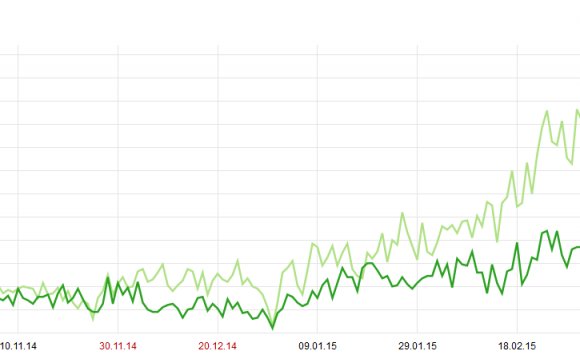 Harrikov Sites Promoted
The guys from the Q-SEO studio have been working together for a long time. For which we have had many situations in which we have to go to the studio to address certain issues on our website, advance, develop site supplements and other issues. As a result, we have always received working recommendations on the operation of our website.
Gallery Oil Magazine
yusi.com.ua
We've been working with the company for a year and a half. Called on the recommendation and didn't regret it. The site was designed to take into account all our expectations in design and functionality. The company's staff have developed non-standard options for us to choose a product on the website catalogue, which makes our resource unique. Thanks to the qualitative SEO move, every month, our website ' s position is upstream in search systems. Q-SEO workers are responding quickly to changes in Internet sales trends, using new seeds to improve and develop our site. The Sézon-Hostor Internet Machine appreciates the work of Q-SEO specialists, looks forward to further fruitful cooperation.
With respect to the Selzon-Hostor Internet store.
season-hoztorg.com.ua
It's very nice to cooperate with Q-SEO. All our projects are serviced and refined very quickly and qualitatively. Managers approach with great responsibility and understanding, respond politely and correctly to all issues raised. We recommend that this team of professionals cooperate.
Alexander Pelekhov, Moretkani Company (GrandTekstil)
moretkani.com
Boys are great and real professionals. We do not regret that you were chosen among those companies. It was wonderful that you know how to listen, and that's what it's all about. It was very nice working out of the shower, offering a lot of things I didn't know about, but how it turned out to be the right thing. It was a pleasure to communicate and, of course, to see the result. Thank you so much for your pleasant communication and your work.
With respect, Victoria Milano!
smyzi.com, daminika.com, visionfs.com.ua
Share this Post